Nova Southeastern University Shepard Broad Law Center | Juris Doctorate | Ft. Lauderdale, FL

University of Florida | Bachelor of Science | Gainesville, FL

Executive Education: 'Leading Professional Service Firms' | Harvard Business School | Boston, MA
Established the Toral Family Foundation Fellowship in Traumatic Brain Injury and Neurological Emergencies Fund | University of Florida College of Medicine

Featured in Florida Gator Alumni Magazine due to the Toral Family Foundation's involvement and collaboration on improving the lives of those with TBI

Honor Recipient | University of Florida | Because of You Celebration

Named by Newsweek Magazine as one of the top twenty leaders in personal injury law
Associations & Memberships
Member | American College of Healthcare Executives (ACHE)

Member | Healthcare Financial Management Association (HFMA)

Member | South Florida Hospital and Healthcare Association (SFHHA)

Committee Member | Florida Bar, Seventeenth Circuit Grievance Committee

President's Council | University of Florida

Past Board Member | University of Miami/Jackson Memorial Hospital Pediatric Brain and Spinal Cord Injury Advisory Board

Past President | 2008-2010 | Brain Injury Association of Florida

Past Board Member | Sarah Jane Brain Project Legal Advisory Board

Eagle Member | Academy of Florida Trial Lawyers

Member | American Association for Justice

Member | American Bar Association

Member | Broward County Bar Association

Member | Cuban American Bar Association | Million Dollar Advocates Forum
Toral law is led by our CEO, Frank Toral.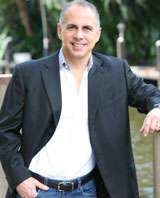 Frank has over twenty years of experience representing families with severe injuries throughout the state of Florida.
Frank has held several leadership positions and served on various state and national boards. Frank is the co-founder along with his wife, Olivia of the Toral Family Foundation dedicated to providing resources, education and support to families that have experienced traumatic brain and spinal cord injuries. The foundation has several healthcare partnerships including the Toral Family Foundation Fellowship in Traumatic Brain Injury and Neurological Emergencies at the University Of Florida College Of Medicine.
Frank is an accomplished speaker on several legal topics including medical-legal collaboration. He is also a teaching pastor at Potential Church in Fort Lauderdale, Florida.
Florida Bar | 1993

U.S. District Court for the Southern District of Florida
Recent Presentations | Speaking Events
2010 to Present | Teach weekend services quarterly to 10,000+ attendees | Potential Church | Cooper City & Hallandale Beach, FL

August 2014 | Florida Democratic Municipal Officials Reception and Florida League of Cities Annual Meeting | Hollywood, FL

November 2013 | Neuro Trauma Update | Tampa General Hospital | Tampa, FL

October 2013 | 'Medical/Legal Collaboration': Toral Family Foundation & UF Health Changing the Game Statewide Traumatic Brain Injury Conference | University of North Florida | Jacksonville, FL

November 2012 | Multidisciplinary Approach to the TBI Patient Conference | University of Florida | Gainesville, FL

September 2012 | 26th Annual NABIS Conference on Legal Issues in Brain Injury | New Orleans, LA

June 2011 | Spinal Cord Injury Support Group – Broward Chapter | Sunrise, FL
Article | "No Medicaid No Problem" | South Florida Hospital News and Healthcare Report

Article | "Turning 'Uninsured' Patients into 'Insured' Patients:  Third Party Legal Recovery Solution | South Florida Hospital News and Healthcare Report

Legal Editor | Brain Injury Professional Magazine

Article |"No really, it takes a team"| Brain Injury Professional Magazine

Article | "Mission Possible: Collaboration" | Brain Injury Professional Magazine

Handbook | "Brain Injury. Where do we go from here?"

Handbook | "My Child Has a Brain Injury:  What do I do now?"

Article | "Give our survivors, families appropriate therapy, support" | The Miami Herald